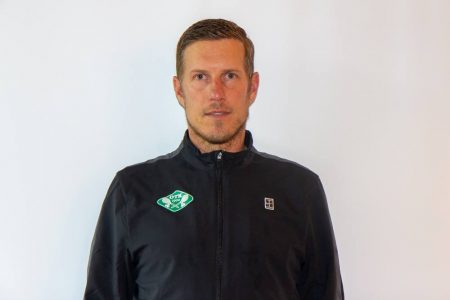 This week we introduce a coach who is very well known in our club:
Jan Lucky
Age💁‍♂️: 39
Position👉: Sports director
Education🎓: Master's degree in International Business (Centro universitario de Villanueva, Madrid), Master's degree in Digital Marketing (In progress, EUDE, European Business School). Certificates: USPTA Elite professional, RPT Director of Tennis, ICI Director of tennis, APEspana Professional, Marketing Tactico. Constantly educating himself in various tennis conferences and workshops every year.
Tennis Experience🎾: Since early 2000's participating in USTA (United States Tennis Association). Jan started to coach in North Carolina and South Florida in 2004, getting certified by USNTA in 2005. In 2008 he worked as a private coach in Lima, Peru. In 2009 he took a job as an assistant tennis director in Dectra Tennis academy in Valencia, Spain, where he was working with high-performance juniors, running camps and travelling with the players. In OAM Godella tennis school he was working with players of all levels and ages. Jan has been working in OTK since 2013.
Hobbies🏃‍♂️: Travelling, sports in general.