OTK ansatte – Marc Santin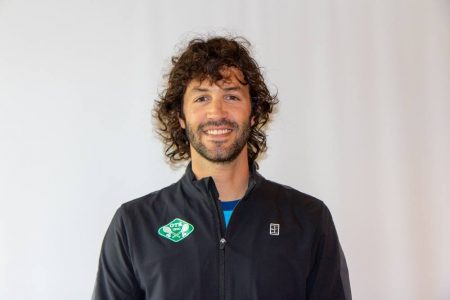 Age💁‍♂️: 34
Position 👉: Tennis Coach
Contact details ✒️: marcsantinduaso@gmail.com, 919 02 490
Education🎓: Bachelor's degree in Market Investigation and Marketing Techniques, Universitat Autonoma de Barcelona. Bachelor's degree in Economic Sciences, Universitat Autonoma de Barcelona. Coach ITF Level 2. courses promoted by Catalan Tennis Federation and Norwegian Tennis Federation.
Tennis experience🎾: Marc started coaching at the age of 16. He was coaching in many tennis clubs and tennis academies in Barcelona, Spain. He was the head coach in 2 tennis clubs in Barcelona. In 2013 he arrived in Oslo to work with one player under 12 and to work for Bygdøy Tennisklubb. In 2014-15 he was the coach of Tiago Caçao, top 150 in the ITF ranking. He was travelling with him around the world in the ITF junior tour. From 2015 to 2018 worked at Njård as a coach for kids U12, U14, and U16. He started working at Oslo Tennisklubb in August 2018.
Hobbies🏃‍♂️: Live music, playing percussion instruments and travelling.