You can choose between full time membership and limited membership. Limited members can practice Monday through Friday between 7 am and 3 pm
You have to be a member in order to book courts at OTK. Course participants that are not members can only play during their practice hours. The members can play as much as they want. Outdoor play is included in the membership, indoor play costs 150 – 325 NOK per hour.
Non-members can play for free with a member Monday-Friday 10:00-14:00. Any other time the price is 200 NOK per hour. Register your name and the guest's name in the vestibule after playing.
Benefits
Members get 15-20% discount on courses and camps at OTK
Members pay 100 NOK less per hour for private lessons than non-members
The club has a benefits program with several suppliers, e.g. 25% rebate for members at Mastersport – one of Norway's best and most knowledgeable sports shops for tennis. More information about our benefit program can be found on our website.
Prices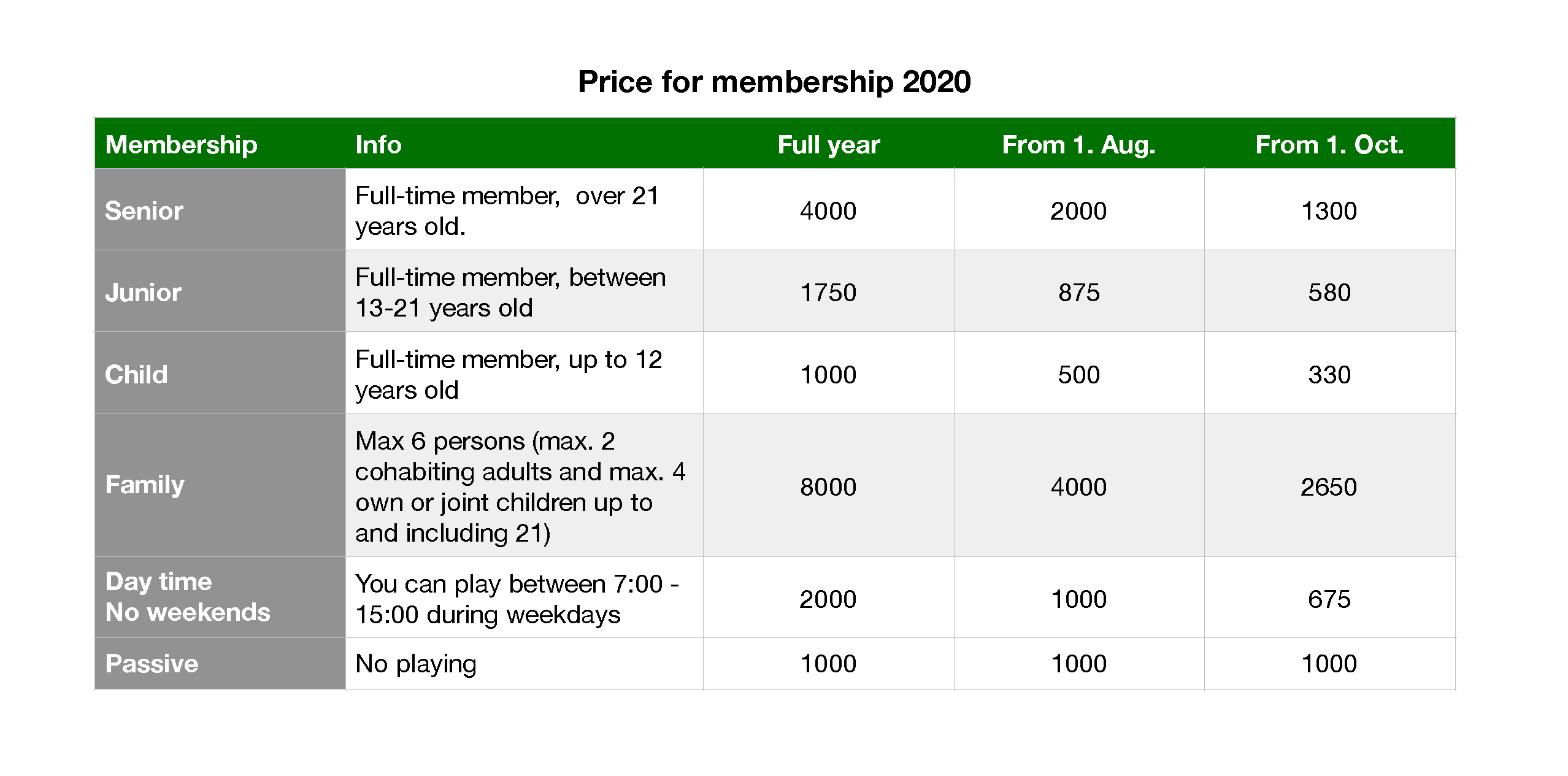 Registration fee
Over 21 years / family: NOK 2,000
21 years and younger: NOK 500