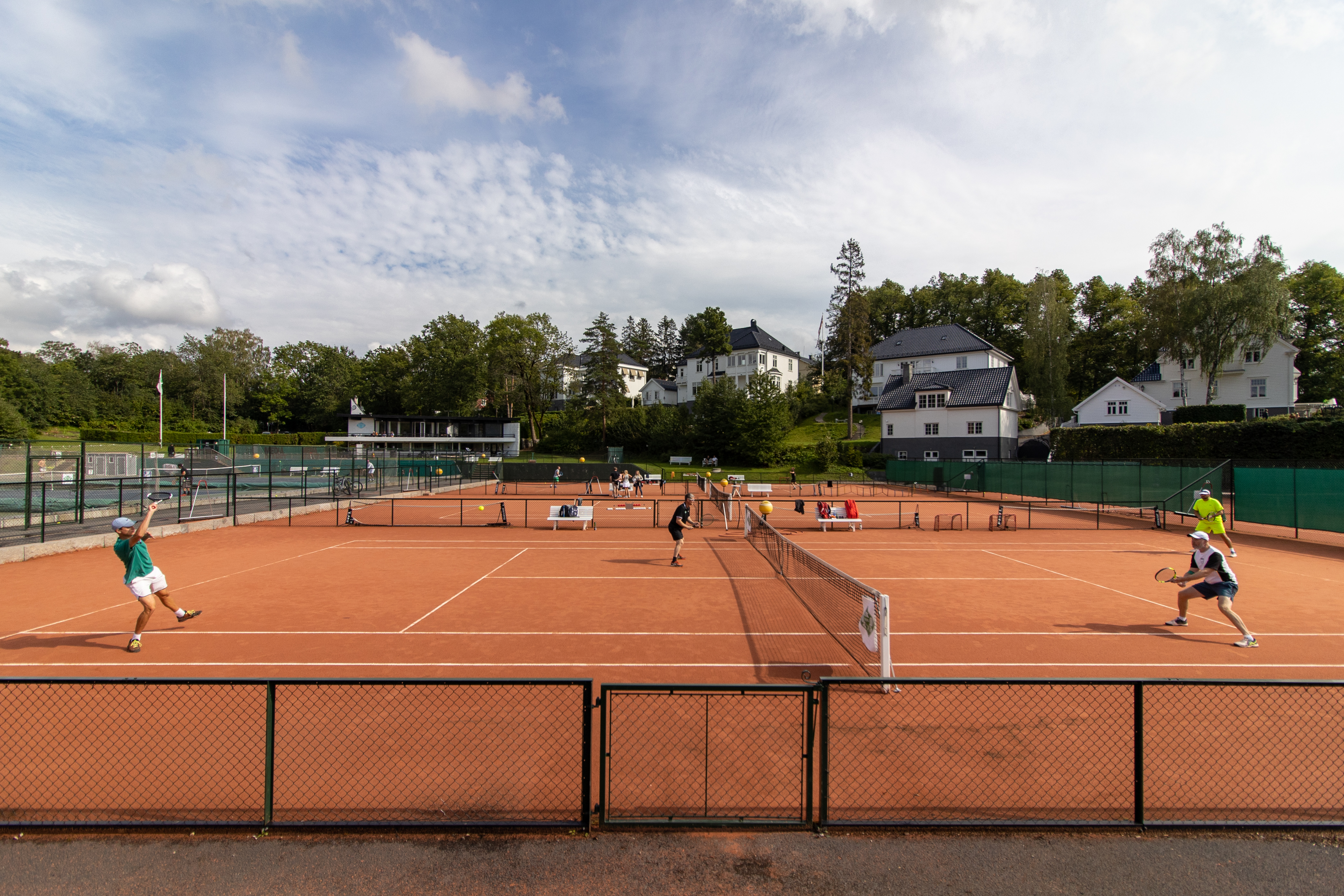 We would like to give our course participants (and competition-keen members not attending courses) an opportunity to compete against each other, but in addition, also give you a chance to meet new people at the same level of tennis which will create excellent opportunities in finding new hitting partners for the summer!.
This year we also offer doubles! Men and women can play together, but we only offer 2 double classes – intermediate and advanced (not beginner class).
Beginners, intermediate or advanced, all of you have the opportunity to join the tournament. There will be 6 different categories, beginners mixed (men and women together), intermediate and advanced men and women separate.
VENUE: Oslo Tennisklubb (clay or hardcourt)
START: 20th of March (Groups of 4-6 play round-robin, i.e. all players play all the others in the group)
FINISH: The round-robin play has to be finished by August 15th. A playoff will take place in September
BARBEQUE AND PRICEGIVING: We will invite all participants to a celebration party in September (Players have to bring their own food and drinks!!) The winner and finalist of each category receive trophies!
ADMINISTRATION FEE: You pay a 325 NOK (275 NOK for members) fee when signing up for singles. 165 NOK (140 for members) per person when you signing up for doubles.
SIGN UP: Deadline March the 18th. Sign up on Matchi.no, using your Matchi-account. Contact post@oslotk.no if you face difficulties signing up
RULES
Each player will be placed in groups of 3-6, as far as it is possible. The group composition will include contact details so that you can organize your matches in a matter that suits you the best.
It is important when you contact each other that you make sure WHO will book the court. Only members can book a court on their own. In the case of 2 non-members playing each other contact Michael (412 39 951) or Reidar (916 33 299) and he will arrange a court.
After the round-robin (group play), a number of players from each group will advance to a playoff (quarter or semifinal) in a knockout format, which means you are finished with the tournament if you lose. The number of players that advance is dependant on the number of players in the category. OTK will place each player in a suitable category.
The matches in all categories will be played with a time limit. You book ONE hour, warm-up 10 min, play match 45 min and stop 5 min before the end of the hour to sweep and clean the court.
SCORING: Count normal games 15, 30, 40 and so on, BUT you continue counting games, no sets. So in the 45 min of play the score could be 9-4, or 11-2 etc.
The winner shall send the result by e-mail to post@oslotk.no no later than the day after the match.
The tournament will be posted on Tournament Software, which means you can see all results for all groups in one place. The name of the tournament is OTK Club Challenge 2020 (internal).